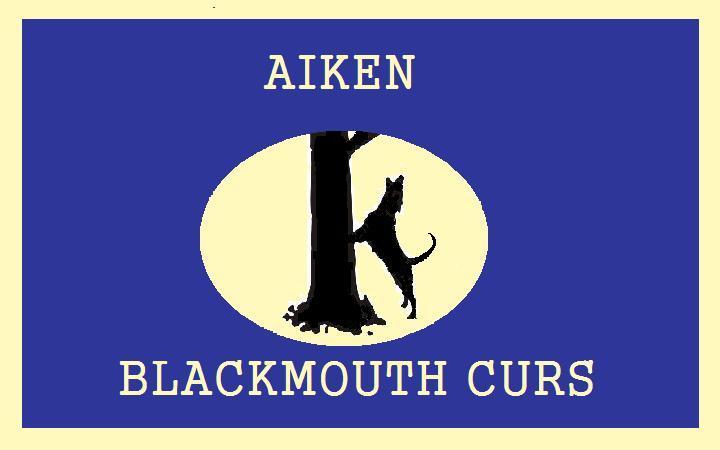 The pups pictured below are from Cleburne and Ruby born May 29, 2013. In the banner photo above Bonnie is on the left, Ruby is in the middle and Cleburne is on the right. Health records will be provided with each pup. Puppies will be dewormed and have their first shots before time of pickup.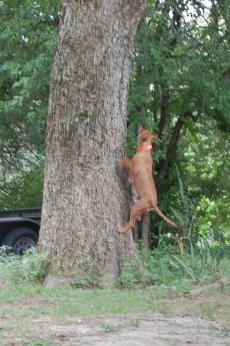 Ruby doesn't let having nine 5 week old pups slow her down much. Here she is after a squirrel on the 4th of July.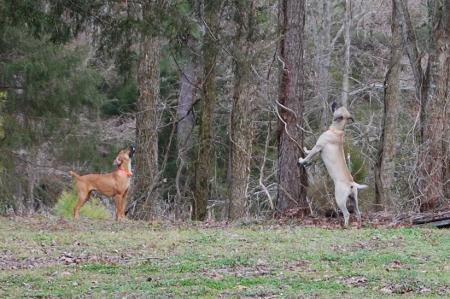 Ruby and Cleburne (Mom and Pop) March 2013.
Update July 27, 2013: Buck Shot is "hitch-hiking" his way to Georgia this weekend and SB will be making his way South tomorrow. Otherwise all pups are now in their new homes. We are so happy that all of these pups have gone to good homes with lots of good hunting awaiting them in Mississippi, Tennessee, Alabama, Georgia, and Kentucky. We appreciate all of our buyers. Thank you.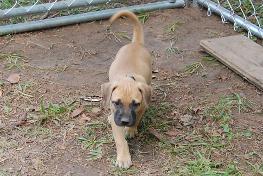 Gus

Update from Mary 12-29-13: Gus treed 5 squirrels by himself today! Way to go Gus!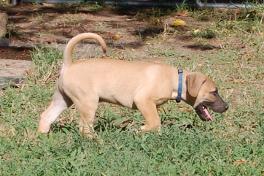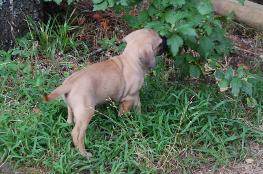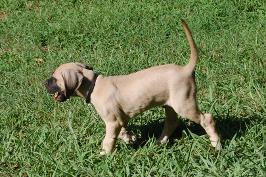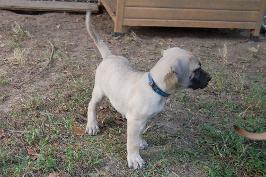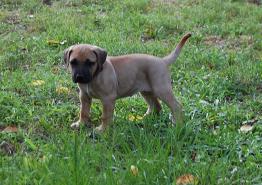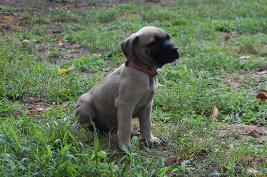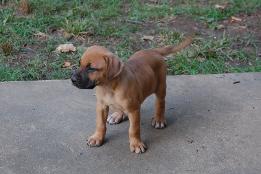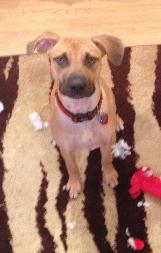 12-28-2013

Big thanks to Jason H. for sharing these pics of Lexi with us. She is having a great time in Tennessee.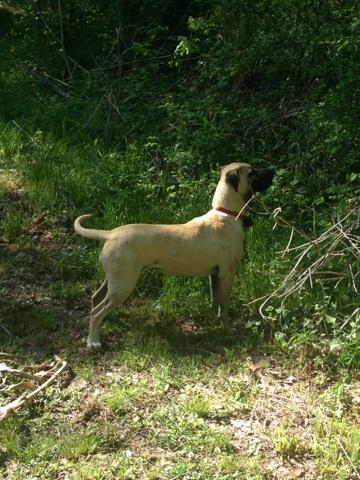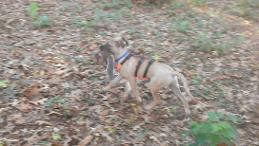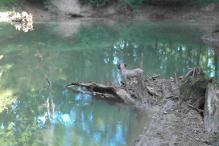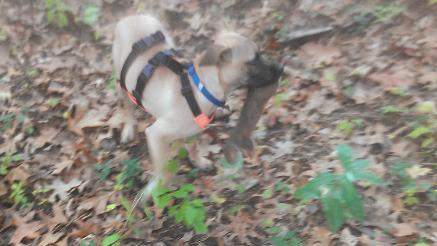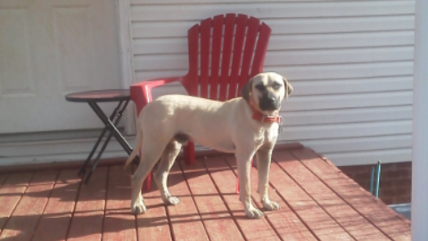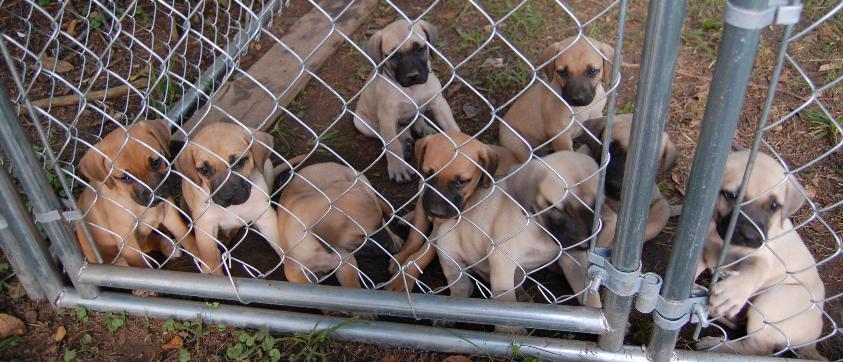 Pic directly above was taken July 6.2013
Age 5-1/2 weeks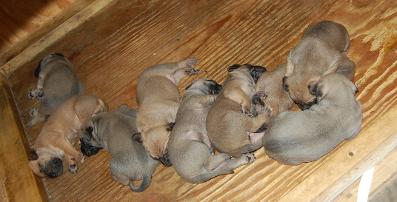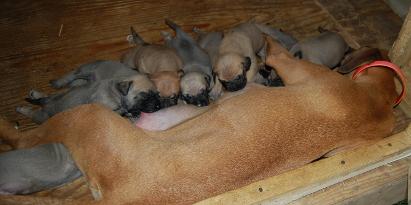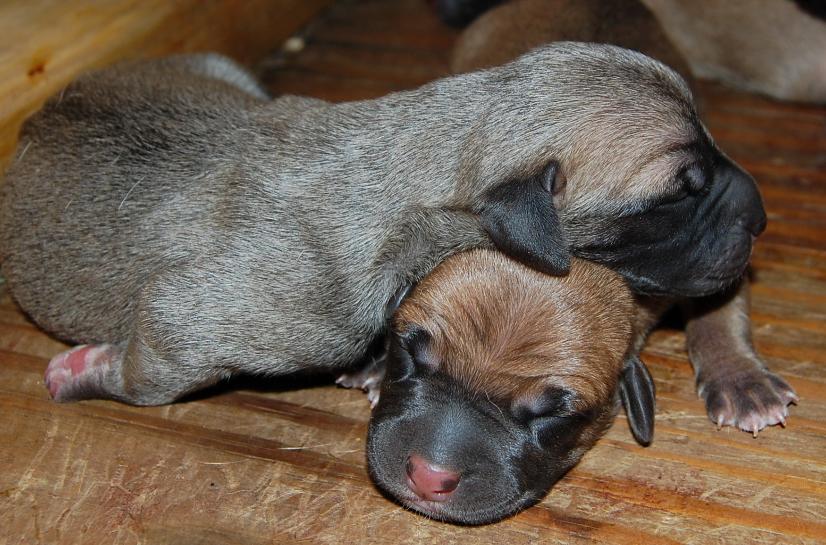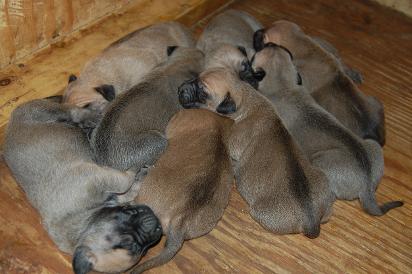 About 1 week old
There are nine (one is hiding)
Paul Aiken cell: 662-288-1563
Sandra Aiken cell: 662-288-6810

Puppies shown above are from Cleburne and Ruby and were born May14, 2012. The pictures below are of Pelham, the one we kept from this litter. He is the second from the left in the picture above.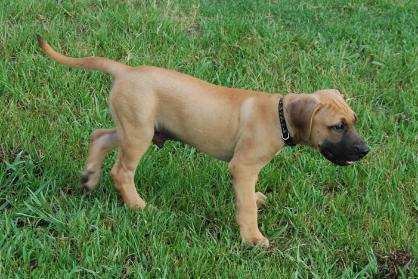 Pelham above at about 2 months age.
Pelham to the right at not yet 7 months age.